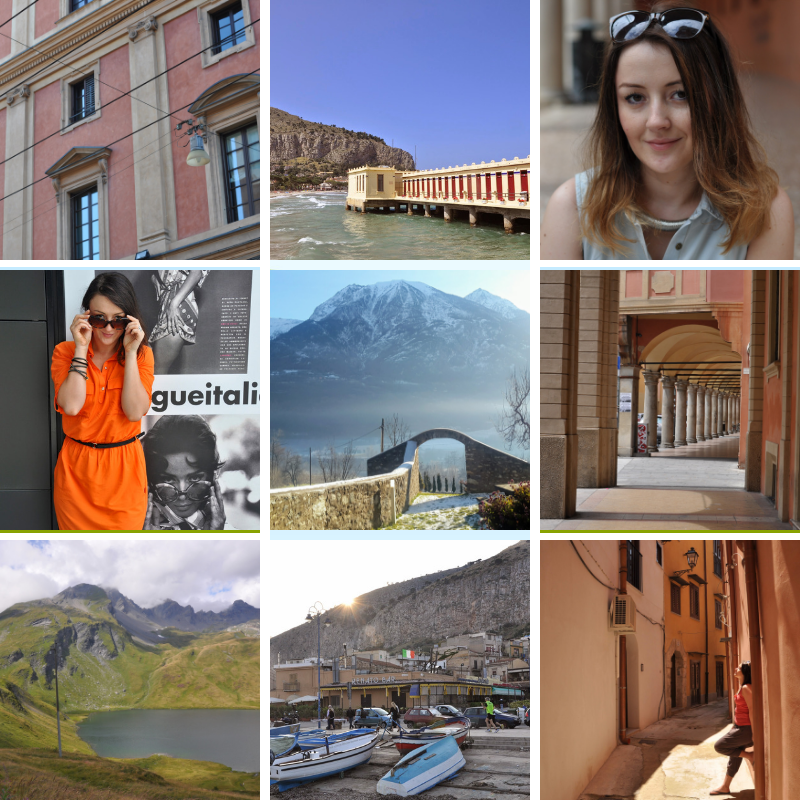 COLLABORATE
---
Ciao!
My name is Aga and I write about Italy (travels, fashion, products, cuisine, culture) in Polish. I love it and I love sharing my passion for it. I would be delighted to hear from you if you think your brand or product would be a good fit and of interest to my readers and the online community.
To contact me about a potential collaboration or for a copy of my Media Kit, please email me at agnieszka@uwielbiamwloskieklimaty.com, or send me a direct message on Instagram here or on Facebook here.
---
I share my passion and inspire people 
'Uwielbiam włoskie klimaty' in Polish means "I love Italian atmosphere/stuff" and it's my own personal brand. I love photography and when I travel to Italy I always take a lot of photos that I share inside my posts afterward.
I share my passion and inspire my readers to travel to Italy and also live the Italian way in Poland. 
I do it by:
– writing uwielbiamwloskieklimaty.com blog 
– sending newsletter 
– creating travel projects and guides (example here)
– inviting guests for co-writing on my blog and sharing their authentic stories
– engaging my community on Facebook and Instagram 
---
Who can work with me?
I invite for collaboration hotel and accommodation owners, tour operators and agencies, marketing and advertising agencies, agencies and institutions promoting Italian regions and culture, Italian restaurants, travel, and culinary magazines, and other interested entities.
---
How can we partner together?
We can develop various kind of partnership, including: 
– interesting posts/events on social media (Facebook, Instagram)
– blog posts/press articles
– product placement
– link in the article
– ad banner on the blog
– promotion of the region
– review of the product, service, or a place
– product testing
– influencer travel
– travel vlog/blog diary
– unique activities
– podcast & interviews
– press trips
– affiliate program
– contest for the community 
– leading/managing/taking part in events, meetings, workshops, lectures
–photoshoots
– report from the events
– taking part in inspiring travel events
Regardless of whether you already have a clear plan or just an idea, we can figure it out together. I have extended marketing professional experience and I can help you adjust the plan to your marketing strategy and campaign needs.

Apart from the blog activity, professionally I am a digital & inbound expert with 8 years of experience. I support international brands,  organizations, and agencies in online and digital campaigns, inbound marketing strategies, content marketing and others. If you would like to know more about my experience, don't hesitate to take a look at my LinkedIn profile and get in touch!   
Let's talk! Contact me via email or fill in the form below:
aga(at)uwielbiamwloskieklimaty.com
---
Disclaimer: While I'm delighted to collaborate with brands/companies that I feel would be of interest to my readers/followers and that fit my lifestyle aesthetic, I will always offer my own opinions and will only share my own words and photos. I want to equip my readers with authentic experience. Entries created in cooperation with the brand will be appropriately marked on the blog and in social media to make sure readers can trust my word and I am honest with them.
---
Uwielbiam włoskie klimaty in other media [PL]: